THE PROBLEM
Existing addresses are controlled by central authorities. An address gives a person his/her identity because it puts them on the map, helps them open bank accounts, provides access to e-commerce deliveries, emergency services, and voting. But, shockingly, billions of people still don't have formal addresses today hurting their financial, political & digital inclusion.
OUR SOLUTION
Smart addresses are all-new decentralized addresses to the world to promote economic inclusion. Anyone anywhere can get a decentralized smart address to their home, business or any place anytime. And, put themselves on the map instantly for economic, political and digital inclusion.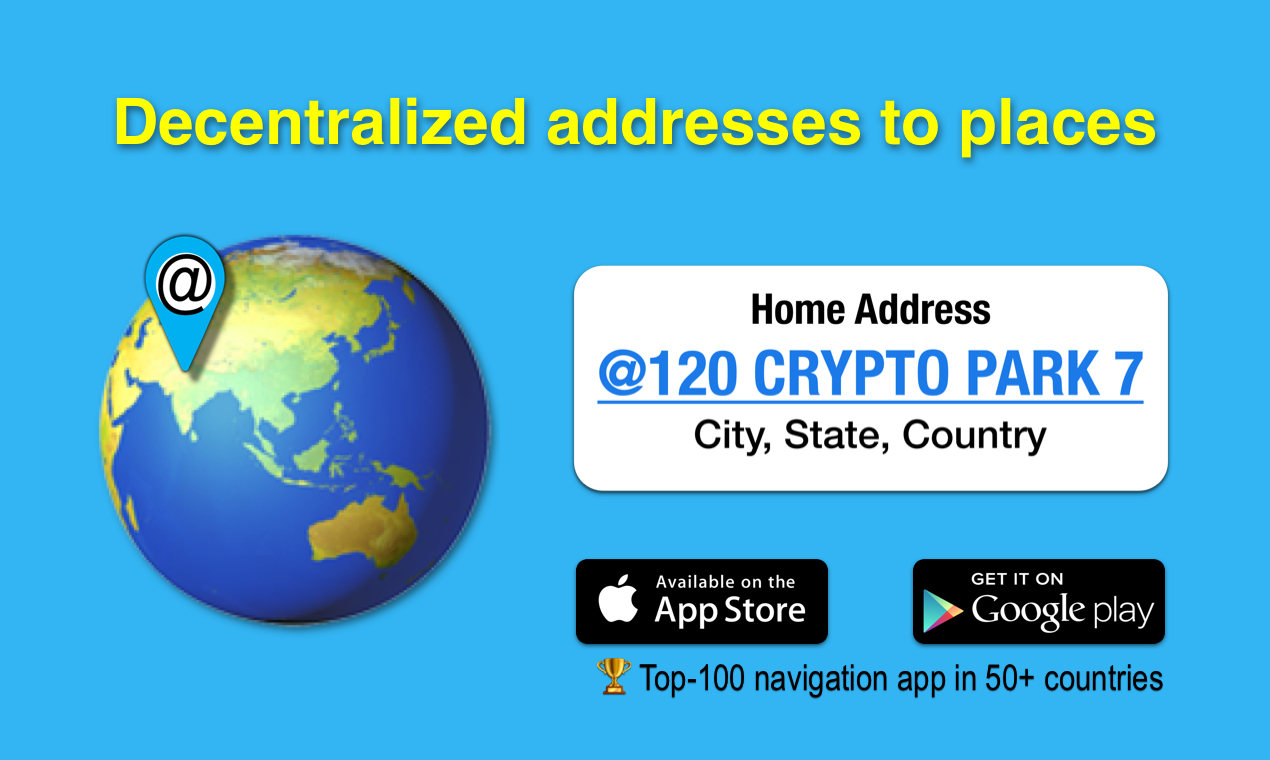 💡 The @ (at) symbol helps identify smart addresses easily.
Smart addresses are built for the web3 world. We are introducing decentralized addressing infrastructure that is open, human-friendly & promotes economic inclusion. No more bad addresses. No more unaddressed people. No more getting lost meeting people or finding customers!
WHAT ARE SMART ADDRESSES?
Smart addresses are all-new decentralized addresses to every square meter on Earth. They are simpler, more accurate & provide 100% global coverage. Because they are decentralized, you can instantly get an address anywhere anytime and use it just like you'd use use a real address.
💡 Smart addresses are so intuitive that you can even
navigate
from point A to B!
HOW CAN SMART ADDRESSES HELP YOU?
Smart addresses are for everyone. No address? Get one instantly. Long address? Get a simpler one. Want a custom address? Get one to your doorstep, backyard, or anyplace!
You can use smart addresses for meeting people or finding customers easily anywhere. From door deliveries to drone deliveries, smart addresses are designed for today & tomorrow. Smart addresses solve the world's address problems instantly.
WHAT ABOUT EXISTING ADDRESSES?
Smart addresses are designed to augment existing addresses - not replace them. Where street addresses don't exist, smart addresses are readily available. Where street addresses are not accurate, smart addresses are guaranteed to be accurate because they are GPS-based.
💡 Smart addresses are decentralized. That means anyone anywhere can get an address anytime without having to wait for a central authority to issue a formal address!
HOW ABOUT OTHER SOLUTIONS?
Smart addresses are designed to look like real addresses - not random words or confusing codes.

Most importantly, unlike others, smart addresses are sequentially numbered like real addresses.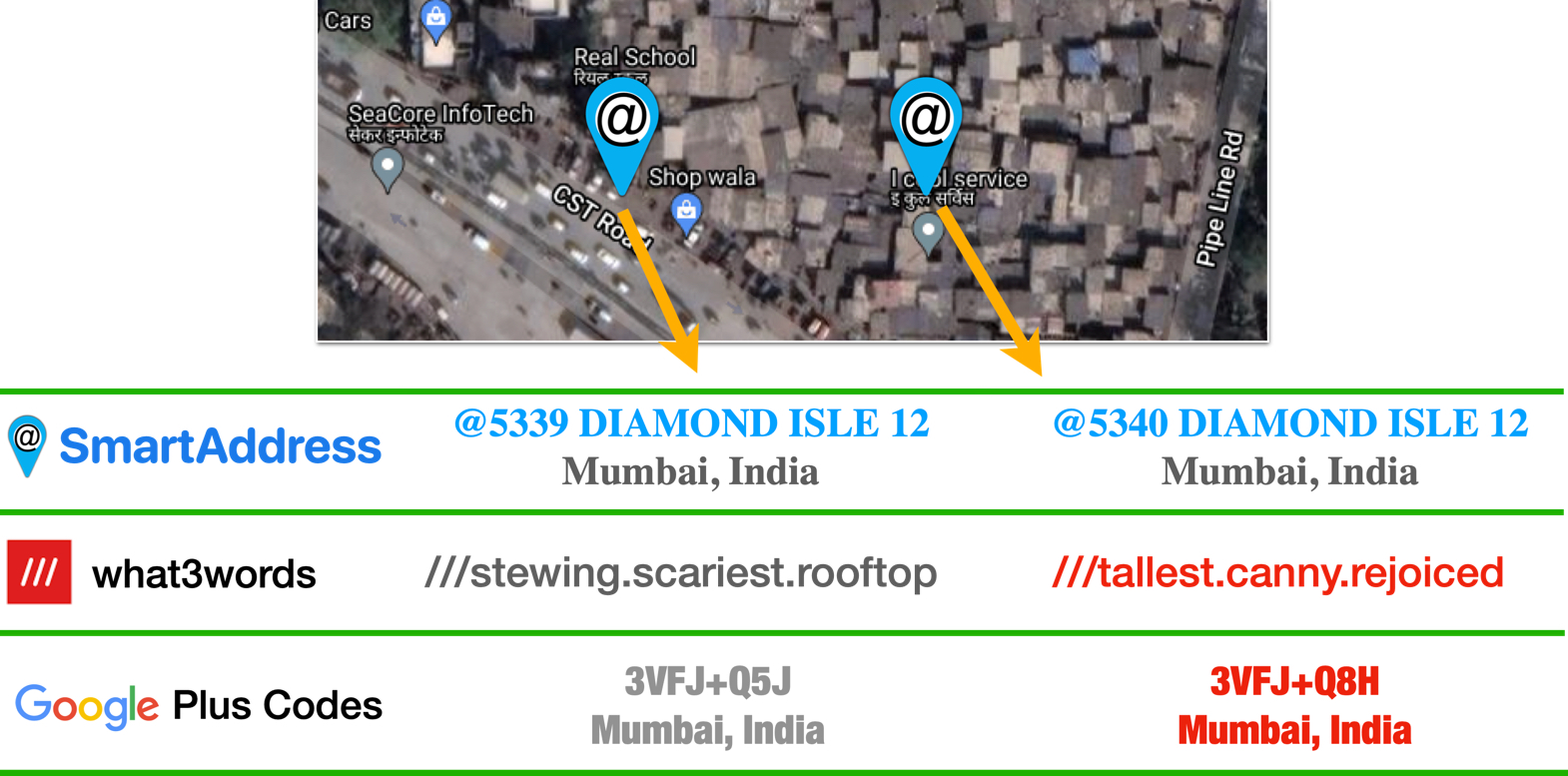 Read more to find out what makes our solution game-changing!
WHO CAN USE SMART ADDRESSES?
Our addressing solution is available for everyone. Developers, businesses, postal offices, organizations, and governments worldwide can start using smart addresses simply by connecting to our
API solution
. Get your API key today!
💡 Addresses are a global problem. Smart addresses are designed to be a global decentralized solution!
IS THERE AN API FOR DEVELOPERS?
Yes, we do. Use smart address API to power your location-based products, platforms & services. And, deliver your products or services to your customer's exact location anywhere! We are also working on launching our own blockchain with distributed logistics ledger to power web3 logistics.
TEAM
CONTACT US
For questions/comments/partnership opportunities, please get in touch.
✉️ contact (at) smartaddress.io
Follow us on